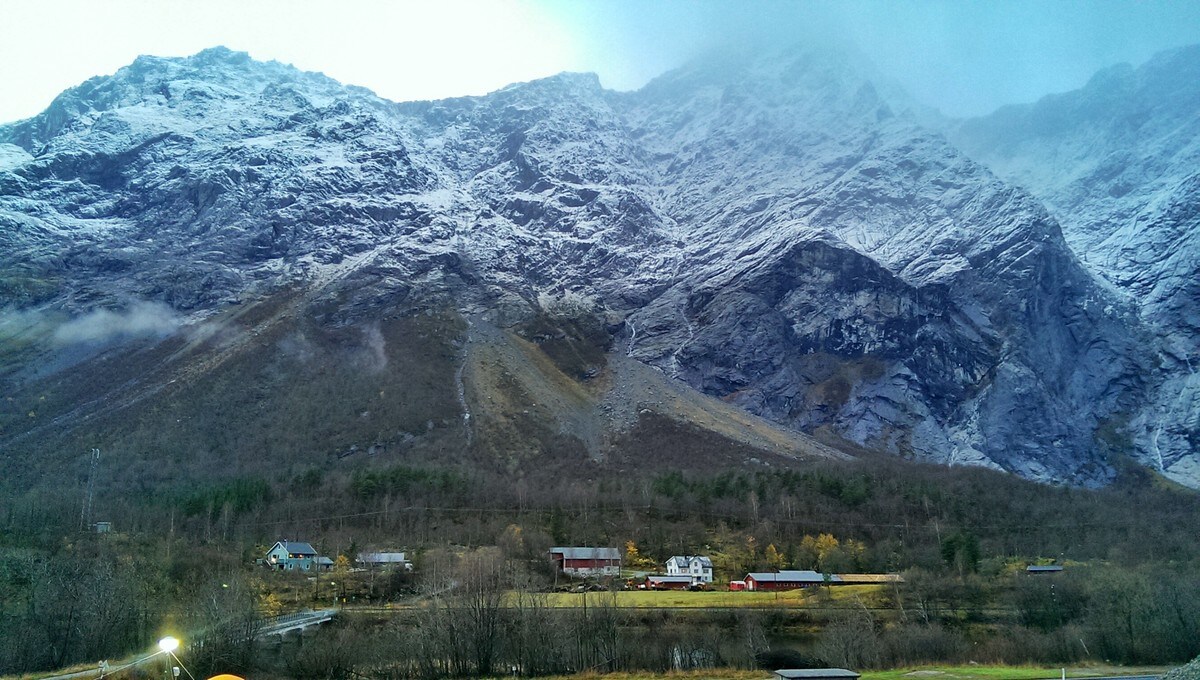 The Mountain Mannen
It is 1200 meters high, and is about to collapse. A side from Norwegian mountain Mannen, The man, is coming down in the next few hours. It has recently rained a lot in the area, causing rocks to shift. The mountain has become unstable. It is difficult to predict when the mountain will come down. But again heavy rain is predicted.
All settlements, 11 people :0), and surrounding farmland has been evacuated a couple of days ago.
Live
Watch here the embed live stream and see the mountain Mannen collapse the coming hours. Let's hope it wil happen at daylight.